2011 Programme of Italy Regional Educational visits for international press and importers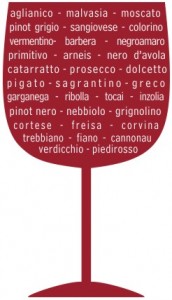 Please find attached a provisional list of 'events' and visits to some of Italy's most interesting wine producing areas programmed for 2011. These are wine focused and are programmed and led by Michèle Shah (wine writer and critic for a number of International publications – Author of Wines of Italy – published by Mitchell Beazley)
The groups are small and the itineraries are very focused with general tastings of the wines of the area as well as winery visits of historic and emerging producers. Attention is also given to the 'territory' – its cultural identity and its culinary traditions.
Extreme effort is placed on the organizational aspects: eg logistics and punctuality, to enable us to get in as much tasting and visits as possible spaced with short breaks and informal dinners in typical local restaurants.
Michèle Shah has been leading tours and organizing workshops in collaboration with Italy's Regional Associations and Consortiums in Italy (with an increasing crescendo of destinations) since year 2000.
While most Educationals are in the final stages of approval/confirmation, they are all listed in order to facilitate participants' planning. Selection of participants is subject to the approval of the sponsoring association consortium/producer association. Usually all expenses are covered on these Educationals and events. (Flight/transfers/lodging/meals)